A one-of-a-kind wedding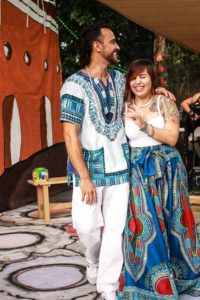 Perhaps as a child your dream wedding was comprised of church bells, white doves, and a big fluffy dress. Today's weddings have evolved.  They are about about making them an expression of yourself, molding your celebration into a reflection of who you are today.  Our clients, Luana and Tony dreamed up their perfect wedding and nailed it when it came to creating a one of a kind celebration that was a reflection of their relationship and their culture. Luana and her now husband Tony, gave us a glimpse of what the art of unique weddings entail.
In a comfortable backyard here in Houston, the Brazilian couple performed their marriage in a roda or circle, with friends and family. The small crowd joined together to bless Luana and Tony with their energy and love as they said their vows and conjoined as husband and wife. The perfect picturesque wedding unfolded as the sun set and as their guests shared stories and laughter amongst the newlyweds. As the day ended, everyone enjoyed their delightful summer wedding cake made by yours truly.  This wedding was a breath of fresh air and overflowed with authenticity and vibrant ethnic culture.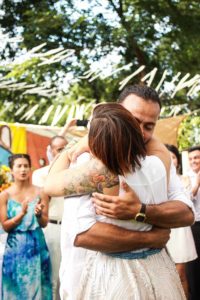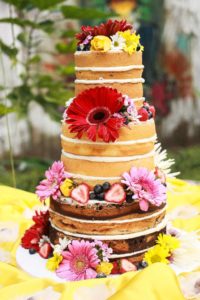 Literally and figuratively speaking, these beautifully executed weddings are happening right in our backyard. As wedding paradigms shift, we find ourselves taking part of something more unique and authentic because we are sharing a part of ourselves.