Vintage Wedding Photoshoot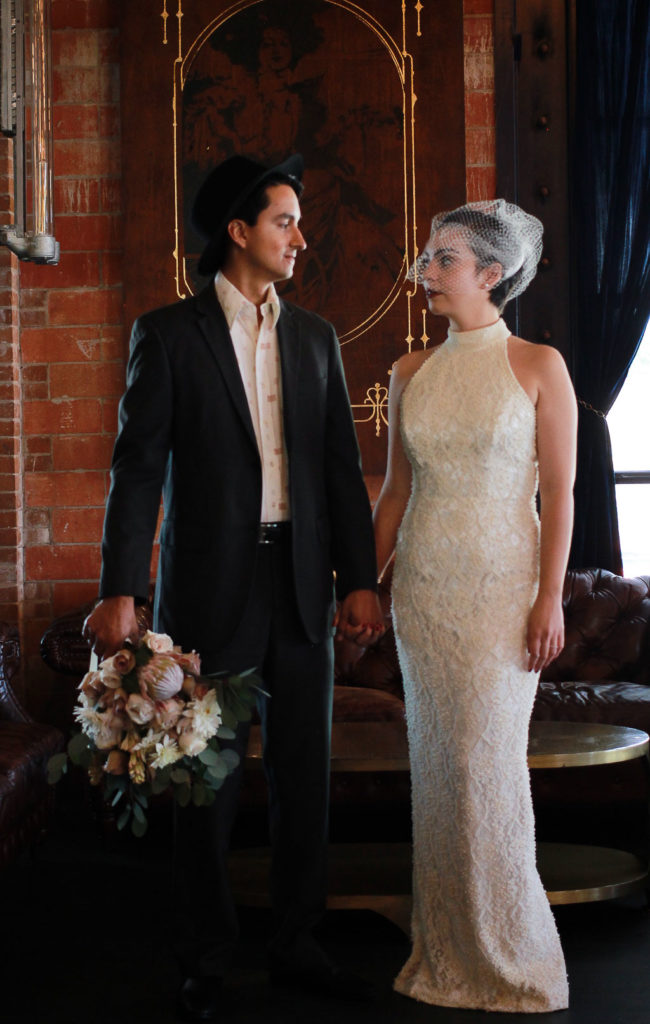 There is something about a vintage-inspired look that catches the eye. Ethereal colors and a relaxed industrial urban setting make a wedding that much more appealing. East Downtown Houston's newest gastro lounge and restaurant, Chapman and Kirby, helped capture the perfect glam-vintage feel. Our team at Nancy's Cake Designs brought together a curated group of Houston vendors to achieve the vintage essence.  Let's take a closer look!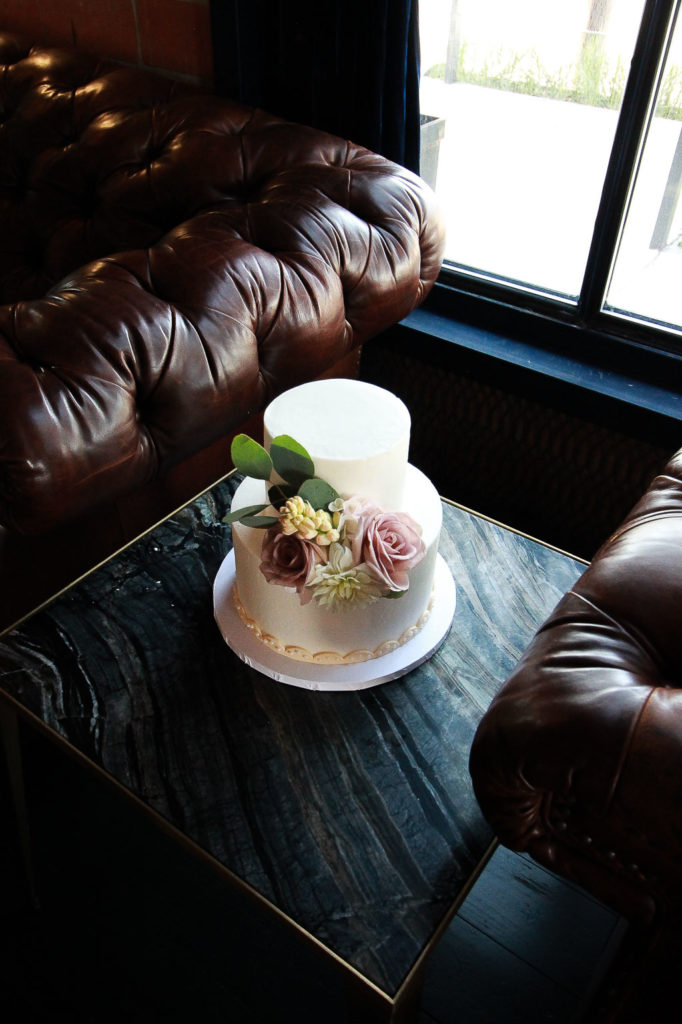 Minimalism is in and was the inspiration for our cake.  Attention was brought to the flower accent, using neutrals and darker shades of blush and white; colors also found in the bride's bouquet.  A delicate undulated border wrapped around the base of the cake bringing forth an elegant feel.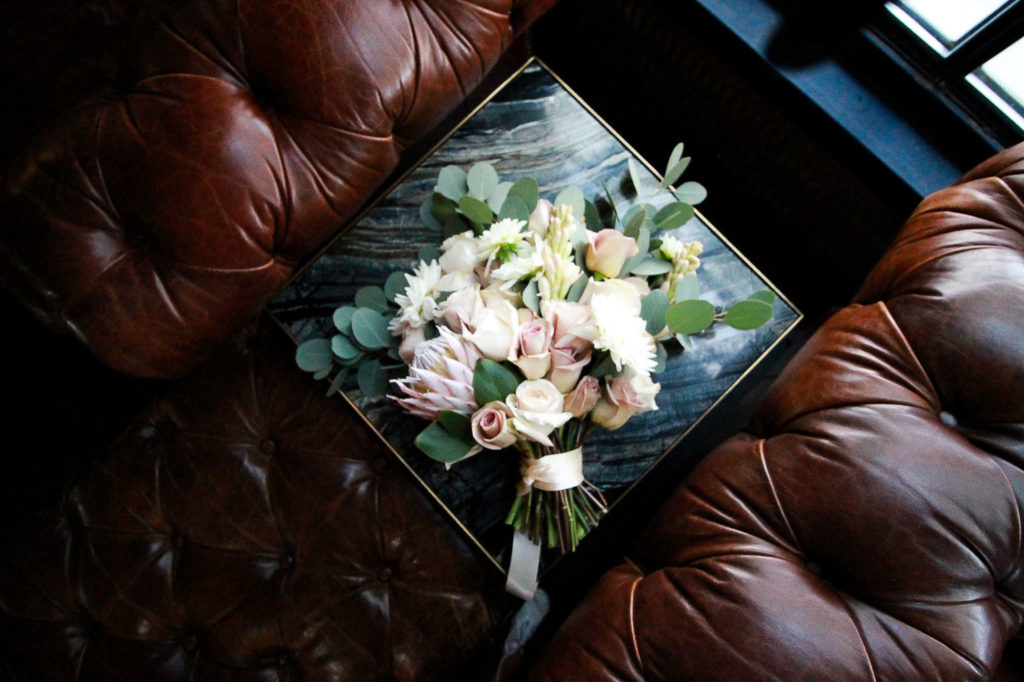 Given that the style of the shoot was more vintage-industrial we wanted a bouquet that would reflect the softness and femininity behind the bride. The clean pale colors really helped smooth the edges without taking too much attention off the bride herself. This was a perfect floral contrast incorporated into our vintage shoot.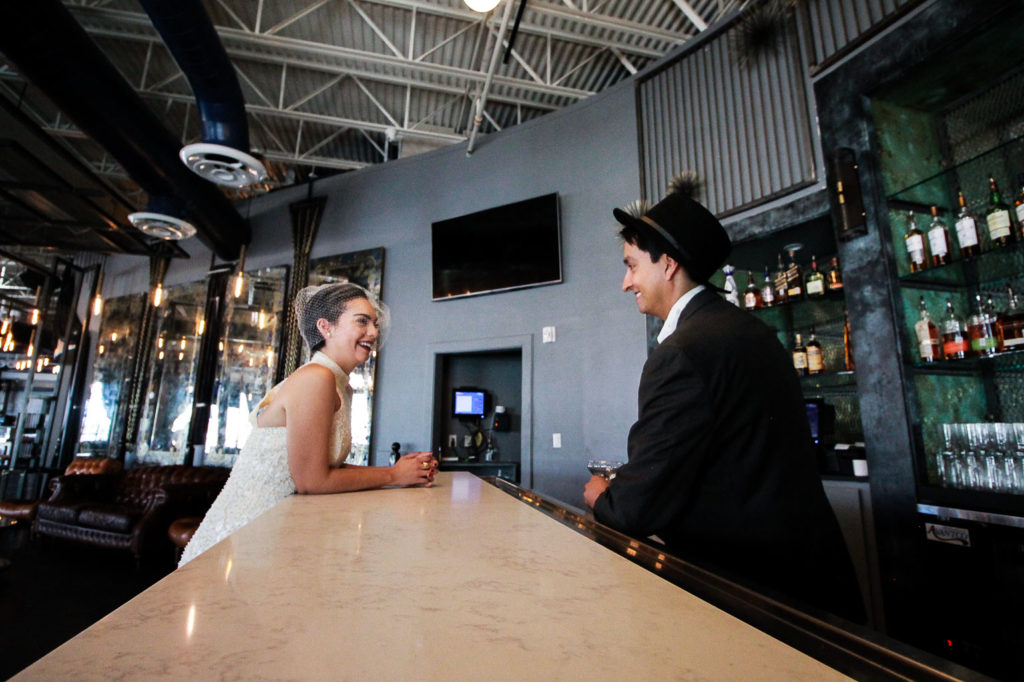 The venue, Chapman and Kirby, is perfectly tucked away inside Houston's, EaDo District. The gastro pub is known for its 1920's eccentric vibe, classic cocktails, and the eye catching interior that attracts guests from all parts of the city.  The interior and exterior of this space are absolutely breath-taking and spacious enough for mid-sized guest list.  Combine the beautiful setting with an attentive staff, and you've found your dream venue!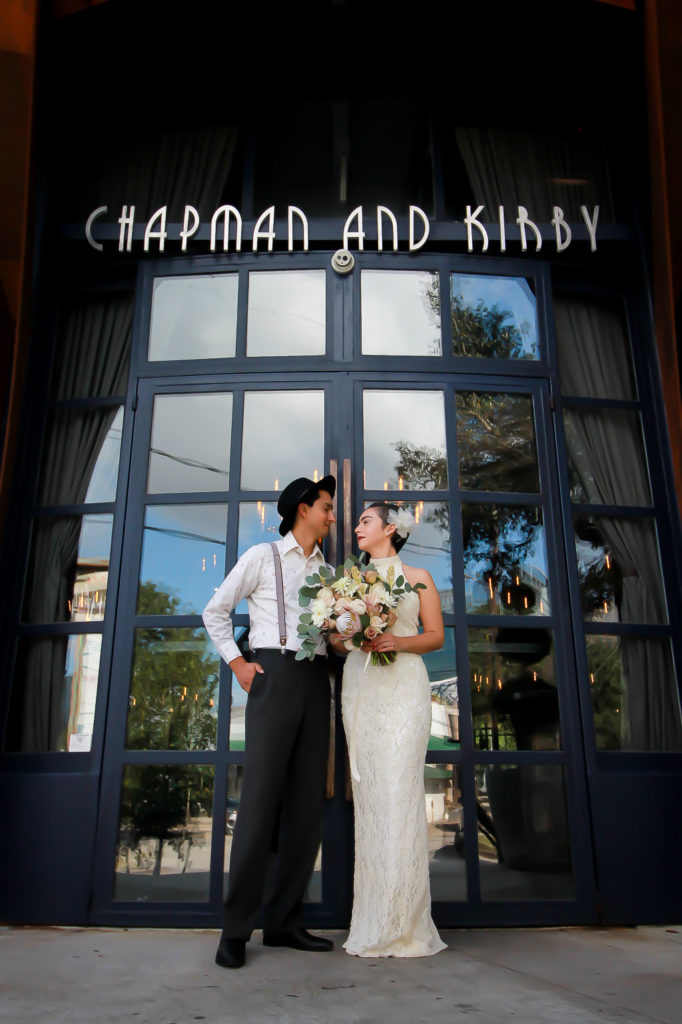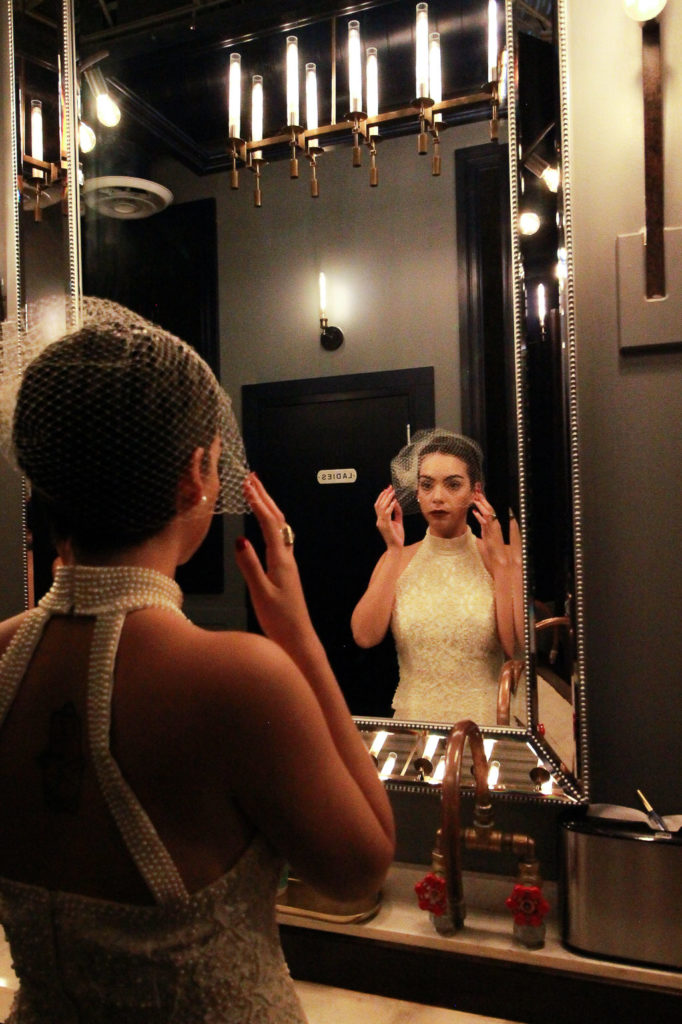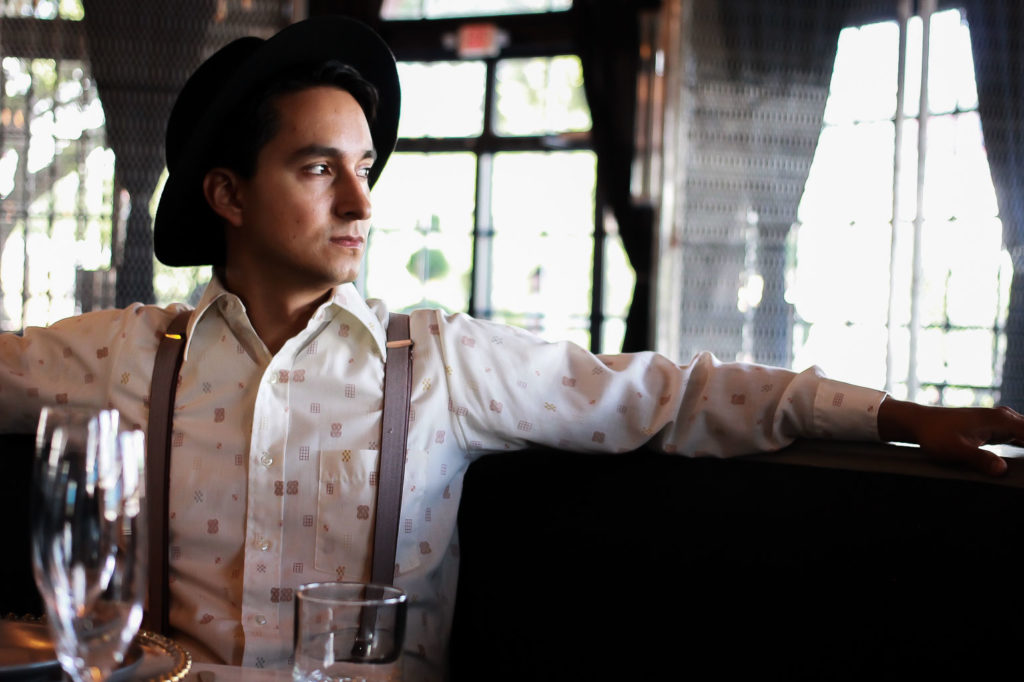 We were ecstatic to bring together vendors that could put together another very important element to a wedding: the table setting.  The table décor tied in an elegant minimal look with soft dark blues while giving a flashy finish with the gold beads around the plate. The calligraphy on wood and on the menu added a personal and handmade feel toward the table ensemble.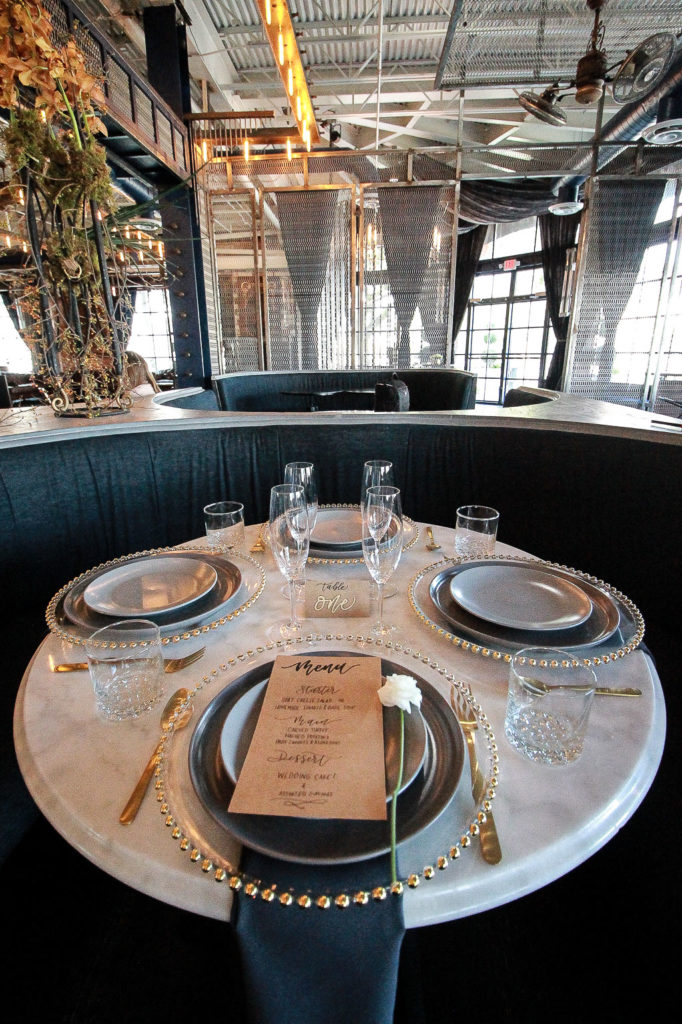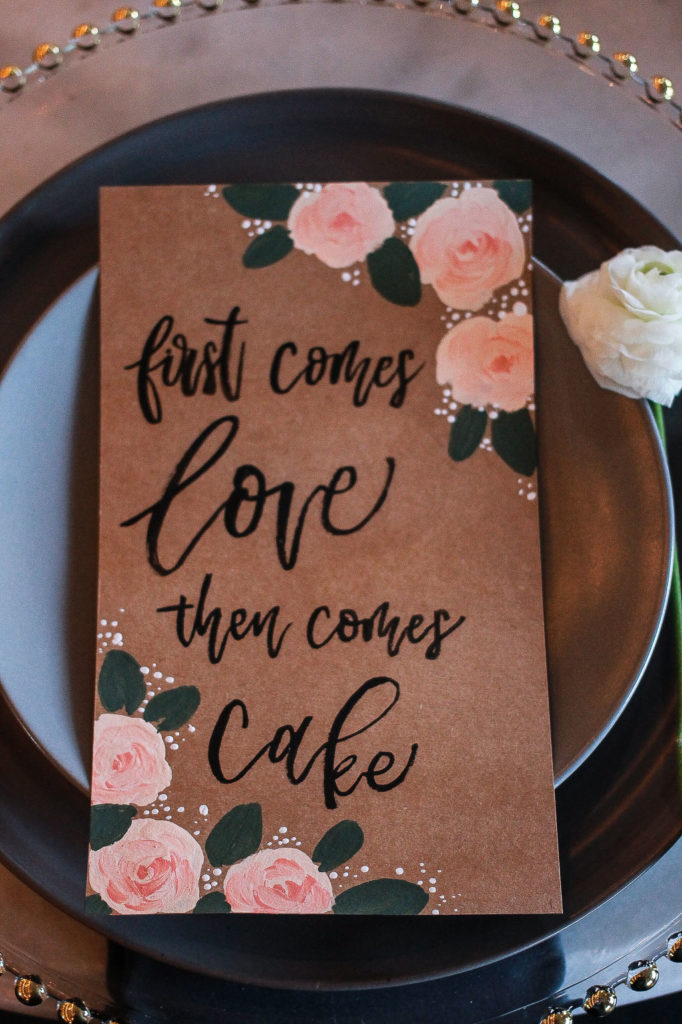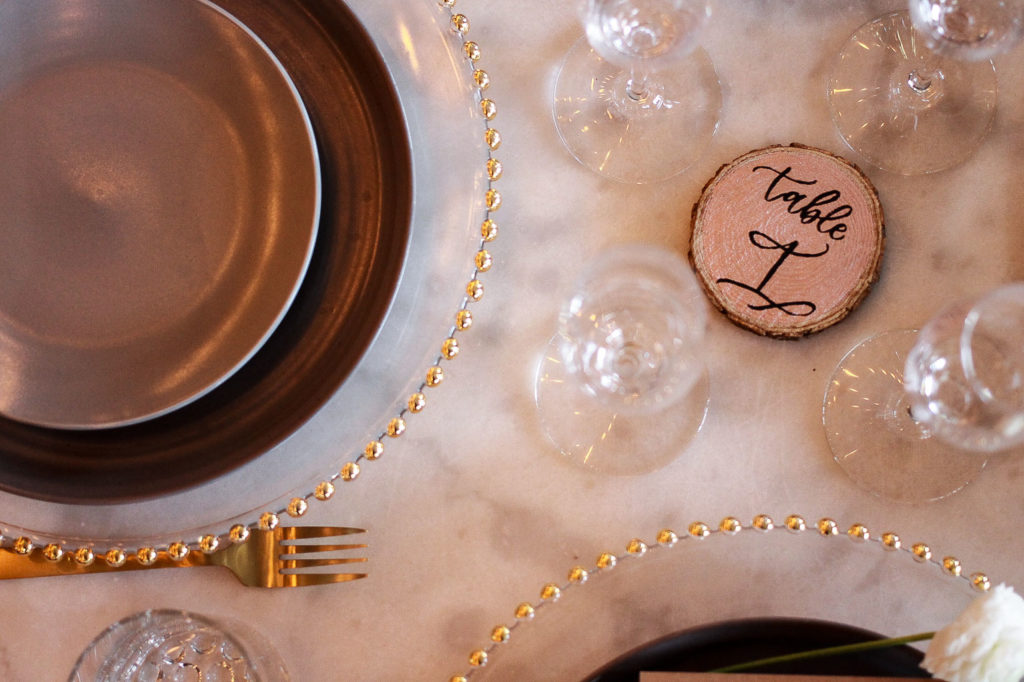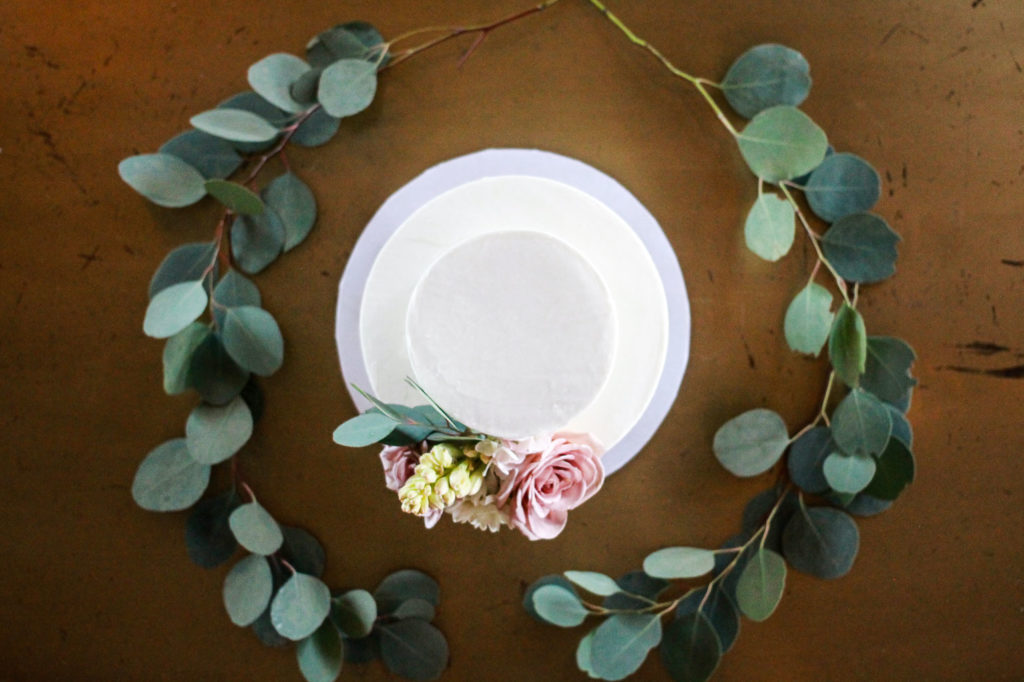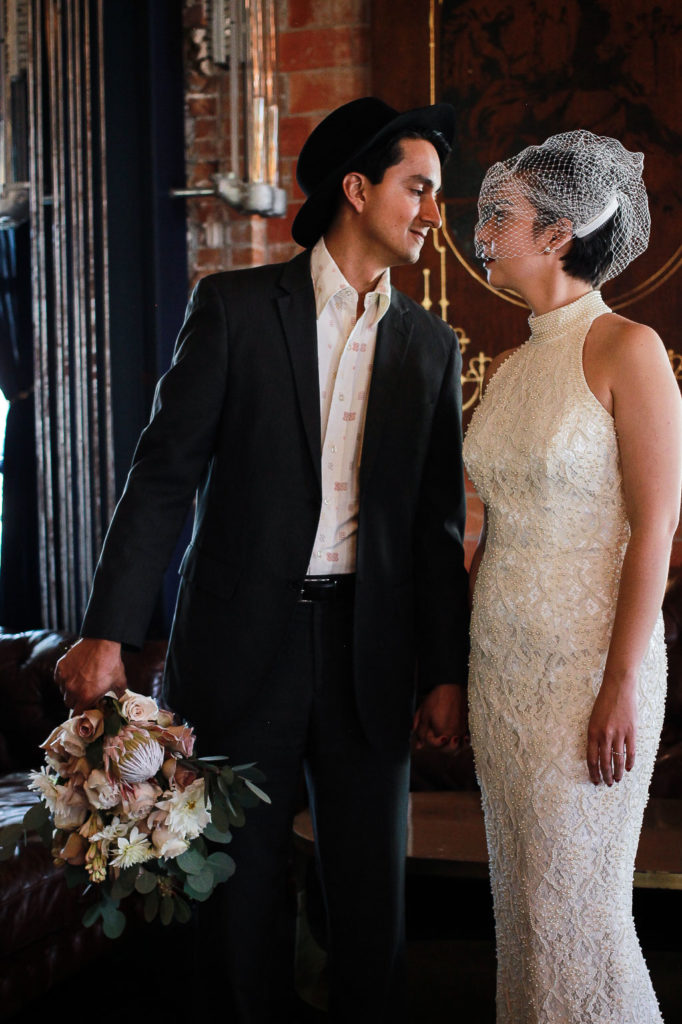 And to top it off! The vintage dress was a MUST for the overall shoot to come together. The laced and beaded dress is an authentic vintage find from the 1970's, a style that has been ushered into today's modern day. The egg shell white dress made the bride stand out while the veil became the paintbrush stroke of the Gatsby era for an overall stunning capture.
Thank you to this special group of curated Houston vendors and creators.  Thank you for sharing your creativity with us!
Photography: Marlen Mendoza // Venue: Chapman and Kirby // Dress: Vida Antigua // Floral Arrangements: Pom Pom Florists // Calligraphy: Love That Sticks Ministry // Cake: Nancy's Cake Designs // Table Plate Chargers and Linens: House of Hough // Models: Manet Castañeda and Sebastian Delgado