Houston's Wedding Trends 2017
When is comes to planning your wedding day, trends and themes are at the top of every couple's priority list.  And there are some trends that stand out more than others!  Because Nancy's Cake Designs is a bakery focused on wedding artistry, we see first hand what wedding trends goes in and out the door every month. Here is our small but personally experienced top 3 wedding trends of 2017.
The Naked Cake.
You read that right! Naked cakes are by far the most popular wedding trend of 2017, we should know, we make them! Now if you are new to the term "naked cake" we can break it down for you. A naked cake is a wedding cake with the majority of the icing removed from the outer layer, showing off the bread rather than the icing. This effect gives cake a more rustic look, creating a bohemian woodsy vibe. The perfect cake trend for your outdoor wedding, scenic getaway, and love for urban vintage.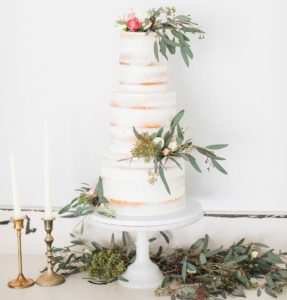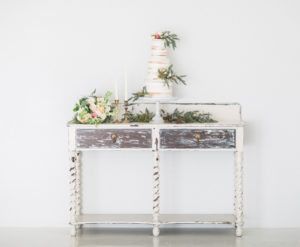 The loving pet.
Pets are a huge part of weddings now! Most couples prior to their engagement begin sharing things like apartments, bills, and of course pets! Because of this, pets now have an important role in the couple's relationship and thus a vital role in their wedding. Whether they wag their tails down the isle, or they are simply an honored guest at the couple's table, pets are very much encouraged to partake in their owners' special day.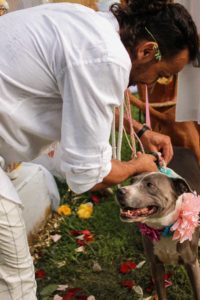 The soft minimal color palette.
Whether it's blue, rose gold, or teal each color is used in a soft minimal touch throughout the wedding décor. Still going off the rustic, urban vintage look, the minimalism in color not only brings out the traditional white of a wedding but also gives a contemporary elegance. Because colors aren't necessarily clashing, the bride has more freedom to play with different shades giving things a softer tone.  Overall it makes wedding planning easier and who doesn't want that?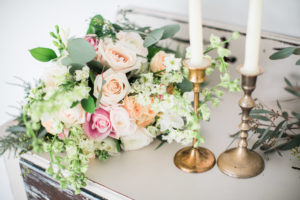 And there you have it, Nancy's Cake Designs top three wedding trends of 2017 (so far). We love being a part of these trends and are always looking forward to the next.